Rhus Juice, the New Lemonade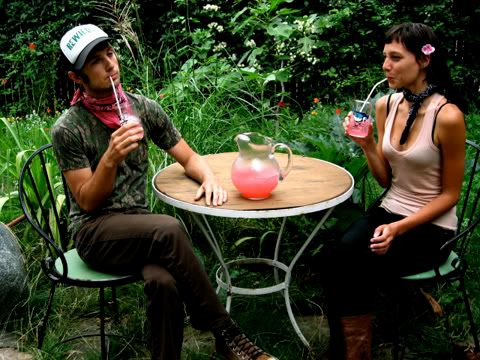 A while back I saw one of Rix's blogs about making juice from sumac berries. I sort of forgot about it, but the flower cluster stuck in my head as an unusual looking thing. So when Penny and I rode our bikes around looking for herbs for her infusion, I happened to see some sumac. I asked Penny if we could use it to make something and she said yes. So we gathered a few of the heads, went home and read Rix's blog again to see how to make the juice.
First you get a few of the flower/berries. They look like this:

Then you put them in a bowl or pot with cold water:
Then you mash them up with your hands: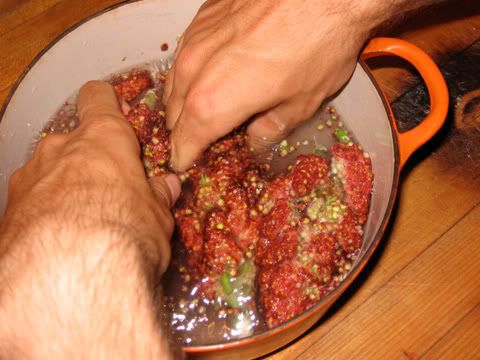 The flowers/berries break away easily and you have a pinkish broth of flower/berries: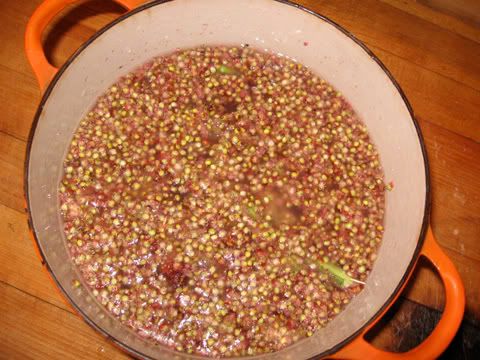 Then you sample the juice:
Than you filter it through a pink bandanna: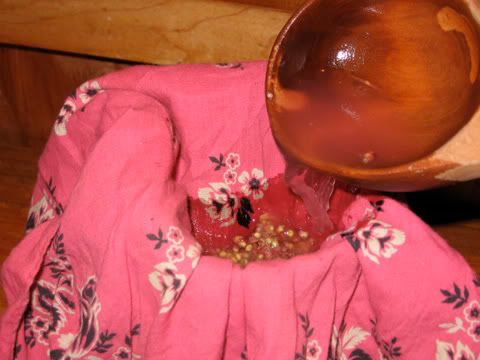 Than you drink it. Mmmm. Delicious pink lemonade tonic, high in vitamin C and also works as an astringent and anti-septic. Move over lemonade, Rhus Juice just owned you!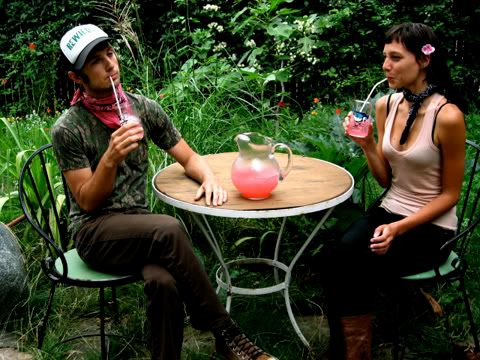 Thanks Rix for putting Sumac on my radar, and thanks Penny for helping me make the juice!
—
Show your support and appreciation for Urban Scout